Two Year Warranty Statement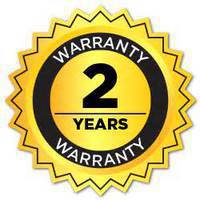 For a period of two years from the date of sale Leprecon, LLC will replace any defective parts and will repair any defective module returned to the factory prepaid, without charge for parts and labor.
This warranty does not cover wear acquired in normal use or damage from misuse. Judgments as to suitability for specific applications, auxiliary equipment and materials, and exercise of all prudent safety precautions necessary with Leprecon, LLC equipment are the sole responsibility of the purchaser.
If you need a pdf reader/editor, download the Foxit Reader app.
On-Line Product Warranty Registration
Product warranty registration forms are available exclusively on the Leprecon website. To register your product for your 'Two Year Warranty' please click on the link "Download Warranty Form" below. Please complete and return your warranty form via e-mail to: sales@leprecon.com.
Service Repair Warranty Statement
Leprecon warranties product repair for 6 months from the date of service. Warranty is limited to items repaired by our service department only. Leprecon will not be liable for any incidental or consequential losses due to the failure of our equipment. Leprecon's liability is strictly limited to the repair or replacement (at manufacturers discretion) of defective parts. Customer is responsible for the return of the product to the factory.
Spare Parts Warranty Statement
The warranty categories for spare parts are:
New spare parts: 12 months starting from the date of delivery to the customer's site (standard warranty)
Refurbished spare parts: Limited warranty of six months on parts.
Used spare parts have no warranty
The warranty is limited to repair or replacement of the defective part, or to a refund of an equitable portion of the purchase price at manufacturers discretion.
Parts that have been installed incorrectly by the customer, damage or misuse are not covered by warranty.